Our project spotlight this month features a stunning 1940's kitchen renovation we recently completed in Fort Worth. Not only was this kitchen small and dated, but the home's boxy floor plan required the clients to walk through the entire kitchen and laundry room just to access their bedroom at the back of the house. Our team was able to strategically reconfigure the layout, providing an open feel while creating more countertop and storage space in the kitchen. See the blog for all the details and the before and after photos of this gorgeous transformation!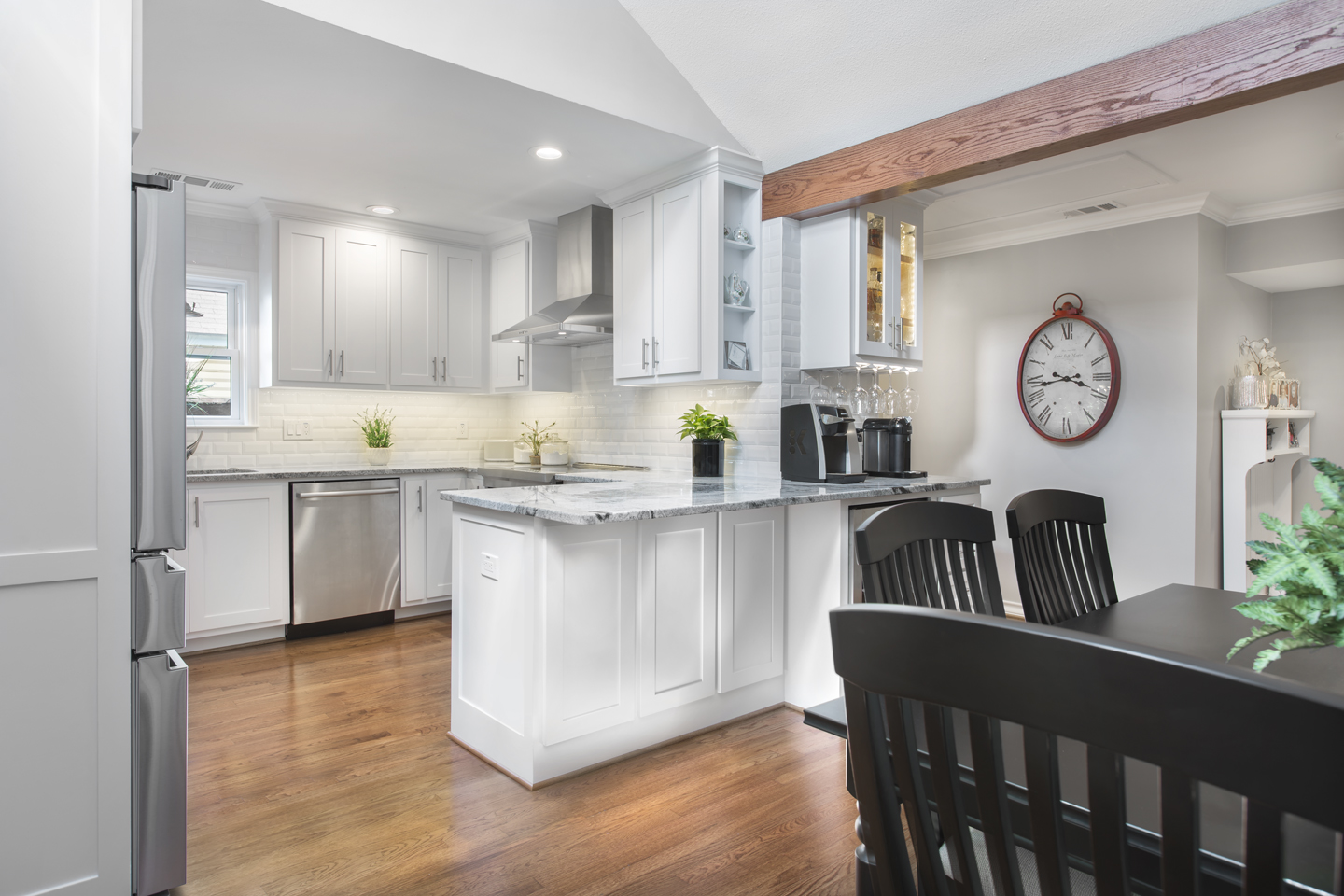 A 1940's Home Gets a New "Heart"
After our renovations, you'd never believe this beautiful home was originally built in 1940!
10 Home Projects To Do Before Winter (and a Handyman that can Help!)
Winter will be here before you know it; now is the time to prep your home for the upcoming cold, wet season!
Shaker-Style Kitchen Remodeling
The simple look & clean lines of shaker-style kitchens have become a popular choice in the realm of kitchen remodeling!
See our Guest Post for more information about the style.
2018 Neighborhood Litter Stomp
Attention Fort Worth neighbors! The city needs your help at the annual fall Litter Stomp, coming up in October!
__________________________________________________________________________________________
Our monthly newsletter is an easy, FREE way to stay current with home remodeling trends, get advice and inspiration, and of course, keep up with what's going on at Medford Remodeling! Upon signing up, you'll get your own copy sent to your inbox the second Saturday of every month; complete with helpful home maintenance tips, upcoming community events, and progress blogs on our most recent remodeling jobs!
Sign up in the left column of our Facebook page, or at the bottom of our blog page, here!
Kind Regards,
The Medford Design-Build Team