Our recently completed master bathroom remodel features a 1980's bathroom in an upper-end Arlington home. The existing bathroom was functional and good quality, but it was very dated. The clients agreed it was time for a refresh! Check out our blog on the beautiful transformation, including a sleek, frameless glass shower, an elegant free-standing bathtub, a custom vanity, and more!
A Glamorous Master Bathroom Renovation
Our recent project blog is now on our website! What a stunning transformation!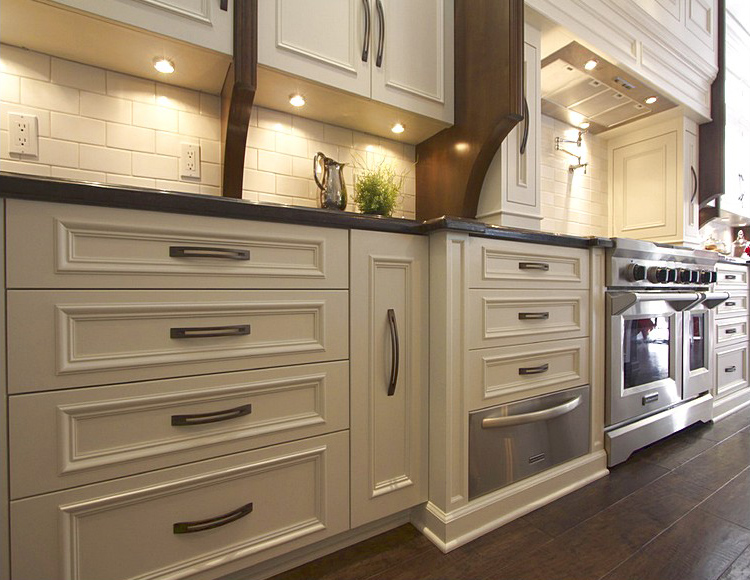 4 Reasons You Should Choose Drawers instead of Lower Cabinets for Your Kitchen Remodel
Have you considered replacing your lower kitchen cabinets with drawers? If not, check out our blog!
From Drab to Fab: Transform Your Home with Medford Remodeling's Interior Designer!
Holiday season is coming, which means it's time to update your decor!
From choosing paint colors to staging furniture, our talented interior designer is here to help!
Honeydrops Beyond Domestic Violence Conference
Arlington Community: mark your calendars for this upcoming local event to help end domestic violence.
__________________________________________________________________________________________
Our monthly newsletter is an easy, FREE way to stay current with home remodeling trends, get advice and inspiration, and of course, keep up with what's going on at Medford Remodeling! Upon signing up, you'll get your own copy sent to your inbox the second Saturday of every month; complete with helpful home maintenance tips, upcoming community events, and progress blogs on our most recent remodeling jobs!
Sign up in the left column of our Facebook page, or at the bottom of our blog page, here!
Kind Regards,
The Medford Remodeling Team